"There was a great difference in boats, of course. For a long time I was on a boat that was so slow we used to forget what year it was we left port in."  –  Mark Twain – Life on the Mississippi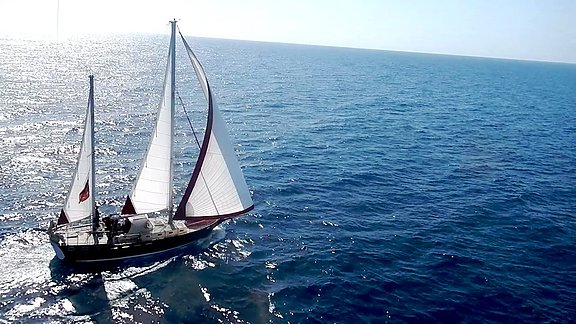 SV Libertalia is a 46 foot (approx 14 metre) long-keel steel ketch with a clipper rig made by the Dutch boatyard Van Wezel in 1992.
The name Libertalia refers to a historical pirate colony in modern-day Madagascar. Refer to the article Pirate Utopias in Do or Die magazine for background.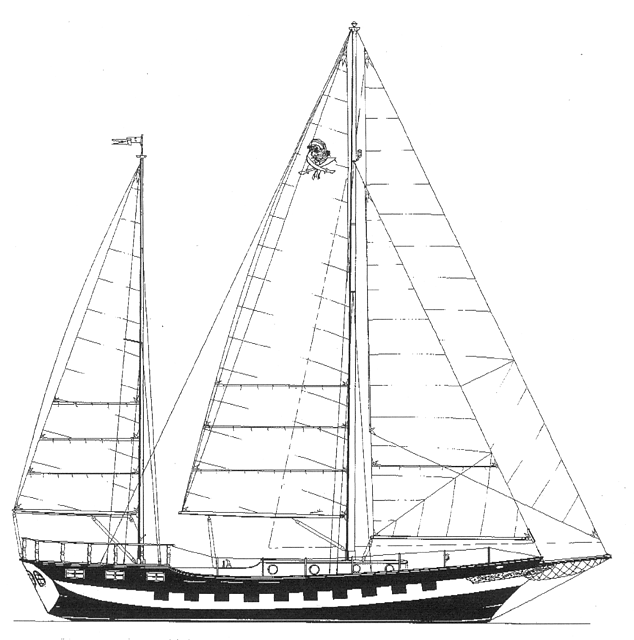 The "Chiquita" design is by the Dutch architect Martin van Dooren, and comes in a 36′, 46′, and 52′ version.
It has two masts and a total of approx. 140 sqm of sail area, which it needs to get its weight of 20+ tons moving. At a waterline length of around 11 metres, its hull speed (as in maximum speed) is 8 knots. That's a mere 14 km/h for you landlubbers!
Main mast 17 m
Main sail 35 m²
Working foresail 20 m²
Genoa 70 m²
Mizzen mast 14 m
Mizzen sail 13.5 m²
The boat was refitted in 2010, and equipped with an EPIRB, 8 person liferaft, and an AIS transponder for blue water cruising. There's a linux based PC for navigation onboard, using CMAP, and a handheld GPS and paper charts for backup.