"But I forsee that if my wants should be much increased, the labor required to supply them would become a drudgery. If I should sell both my forenoons & afternoons to society, neglecting my peculiar calling, there would be nothing left worth living for. I trust that I shall never thus sell my birth-right for a mess of pottage."  –  
Henry David Thoreau
We successfully escaped pretty A Coruña following 3 weeks of partying while waiting for the hydraulics and autopilot to be fixed. Tobi departed around this time, so we were down to two crew. We had hugely ambitious plans of sailing around Fistera into one of the Rias, but soon realised that we were actually far too knackered from all the goodbyeing. We pulled into a tiny fishing village. The single pontoon marina indicated by my otherwise fabulous Reeds guide turned out to be mere fantasy so we anchored out in the harbour on a perfectly calm night, rowed ashore for some tapas and the obligatory docking lager, and slept until late the next day. We entered our intended destination of Camariñas in good form as the Frenchies say – albeit a day late. We stayed in this lovely fishing port waiting for fresh crew to arrive. The locals, super charming people, either catch fish or put them in tins. One rather attractive girl explained her job is to rip the heads of pulpo. This was accompanied by a vicious looking illustrative gesture. Needless to say I was deeply impressed.
After a few days, Elin and Walde from Sweden, and Jan from Austria arrived. We went out on a traditional killer pool getting to know each other outing in the local bar.
We motored around Fistera on a near-calm day and entered the Ria Arousa. The Friday night wasn't particularly special so we moved onto Vigo the next day.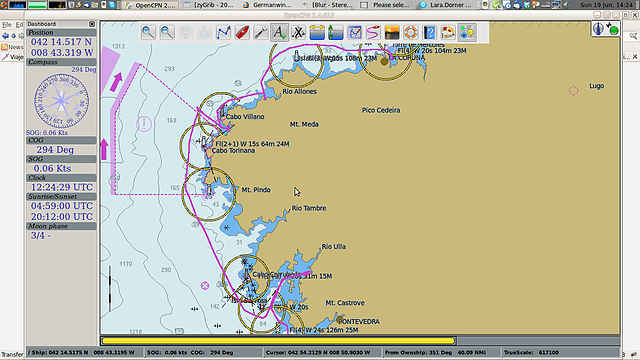 We did a beautiful 8-hour daysail, sailing down the sizeable Ria Arousa, cutting across Ria Pontevedra, and all the way to Real Club Náutico de Vigo. My GPS went down two hours prior to arrival, so we were left guessing for the correct marina entrance (there are a couple in Vigo), and after docking I actually approached some locals to ask if we were in the right place, Captain Ron style.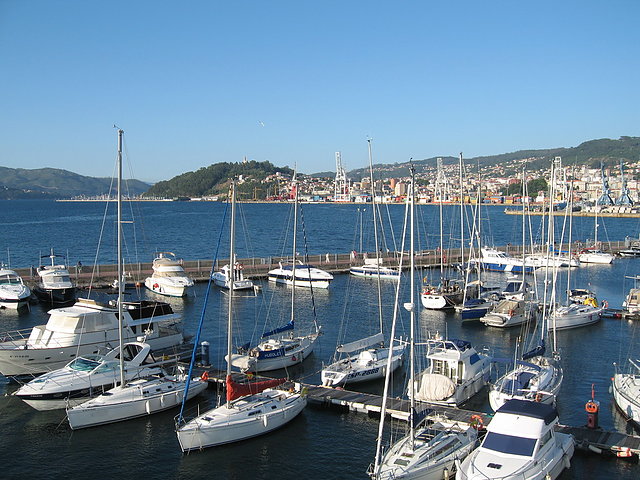 The marina turned out to have lovely facilities – sauna, gym, and pool all included in the price. We were all rather pleased with this. The boat was packed, we had fish bbq with snails and mackerel sashimi, as well as some legendary goodbye nights with Fraser. He achieved this by pretending his flight was the next day for three consecutive days. The stupidity climaxed with a joint topless dance around a pole that some genius had planted on the bar in one of Vigo's more popular gay clubs. Some friends from A Coruña came to visit around this time, and an old friend whom I had dived Honduras with for a month back in the backpacking days came in from Sweden on a two-week holiday.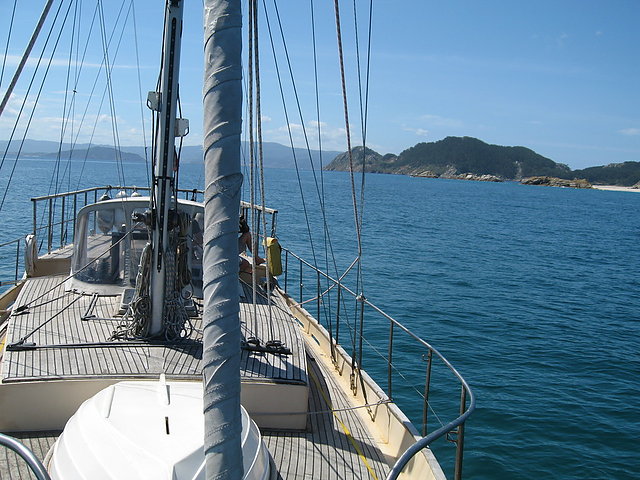 We motored out to the beautiful Isla Cies on a perfectly calm day. This is actually a nature reserve, and, having been told by marina dude that obtaining it would take 8 days, we decided to have it anyway by mutual consent.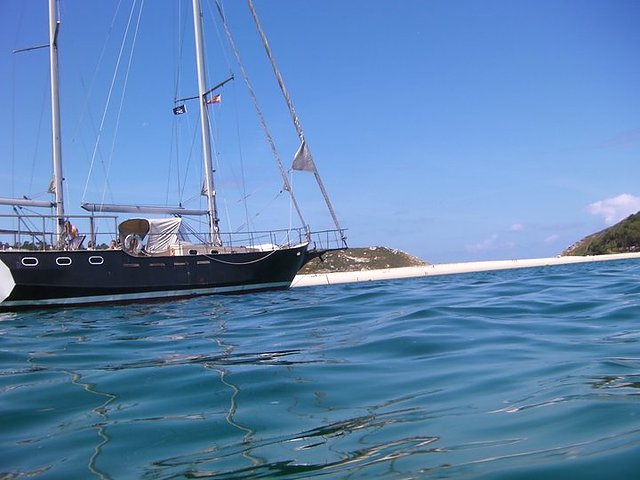 We dropped anchor off the main beach in a delightful setting..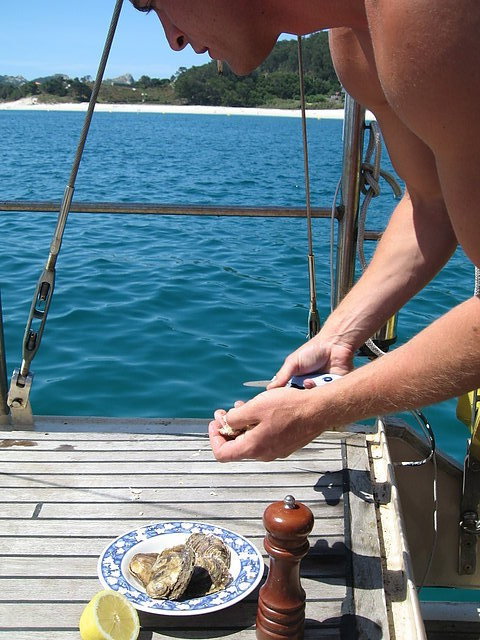 .. had some Oysters
.. a little snorkelling session
.. and did some self-important shit-talking.
Sadly that's when my lovely friends, the Guardia Civil, came razzing around the corner at full speed. We all scrambled in a particularly obvious fashion to get the anchor in, the chain got stuck in the top of the chain locker, and the whole scene was actually quite comical. The police didn't actually bother us any further which was nice.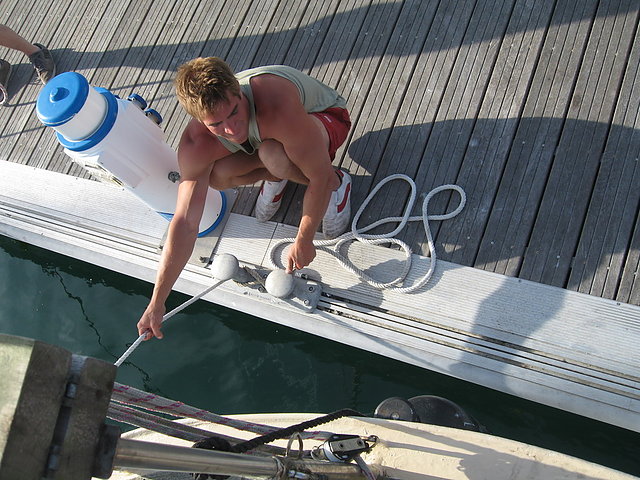 We sailed down to Bayona and tied up stern to in the tasteful Monte Real Club de Yates. It's right under the old castle, which has now been converted into a luxury hotel.
Its always something, and if it isn't one thing, its the other.. Luckily Walde worked out a simple fix for the genoa furling system. We celebrated San Juan, a huge beach party that coincides with Corpus Christi, some absurd Catholic spectaculum, while it actually demarcates midsummer – a perfectly legitimate excuse for any serious atheist and pagan sympathist to join the locals.. It also sort of coincides with Swedish midsummer, which we celebrated in proper Swedish style with a dinner made by Elin. Thanks Elin!