"Die Revolution sagt:
ich war
ich bin
ich werde sein"
RAF
dissolution statement, probably inspired by R Luxemburg – 'tomorrow the revolution will already raise itself with a rattle and announce with fanfare, to your terror: I was, I am, I will be!'
The return to Trinidad for a couple of weeks of work on the boat quickly turned into quite a jolly affair. We attended a huge party called "WeTT Republic", which involved extra loud soca music, lots of watercannon action, and, predictably, the death of another mobile phone. I also had the privilege of attending the première of a film starring my Trini friend Khafra R in the scope of the annual film festival. I had met Khafra on the ferry to Tobago just before I left for my annual European break. We had run into each other at parties a few times, and made friends by sharing a ferry-sized bottle of puncheon rum (that's 69% toxin) on the aft deck, discussing Trinidad, life, women, and the universe.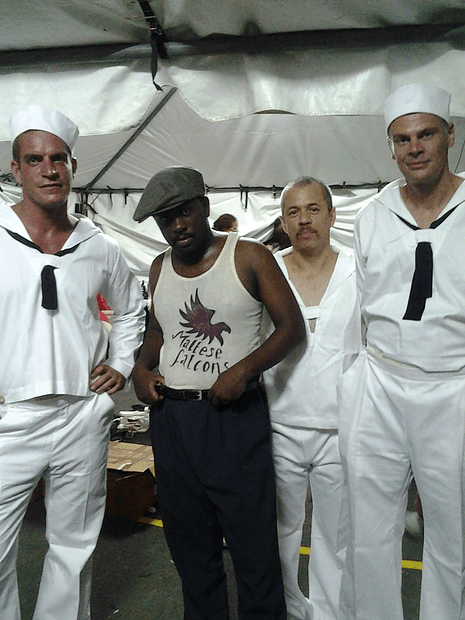 We were then invited to appear as extras in a dramatised documentary film about the 1940s steel pan movement, featuring as US sailors looking to pick up hookers in a bar, a role that came as naturally to our good selves as Austrian Arnie playing insane robots in the classic if slightly silly Terminator movies. The area of Chaguaramas, now firmly in the hold of the yachting industry, used to be leased out to the US Navy. Apparently the steel pans used to be made out of oil drums from the industry, and the colonial powers took a bit of a dim view upon this art form. Luckily independence was soon to ensure that the locals got to enjoy their oil drums freely – along with their precious content.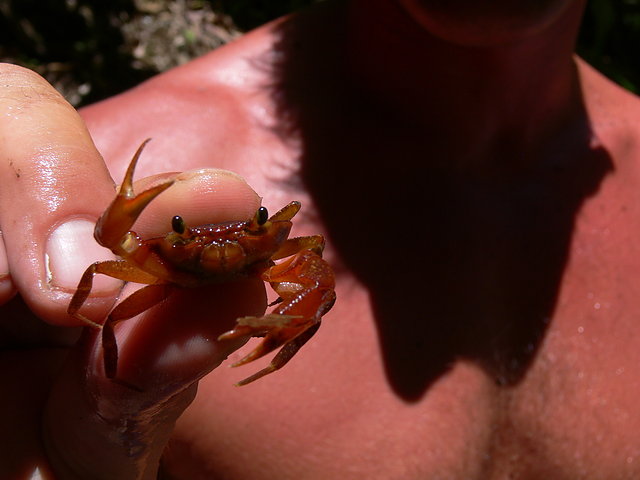 Trinidadian culture is an exciting mixture of African and Indian culture. The former colonial overlords, the English in this case, brought indented workers from rural India to replace the freed slaves, who elected to work on their own smallholdings over wage labouring on the big plantations they had literally been slaving on pro bono for centuries. Much like the current generation of Angloamerican University students, the indented labourers were invited to do a bit of gardening for a pittance, money much needed to feed their loans. The convenient side effect to all this is a lovely breakfast option called doubles, an Indian dish made of roti-type pancakes, chickpeas, and hot pepper sauce. Weeks of experimentation have shown that they are best enjoyed with cranbery water.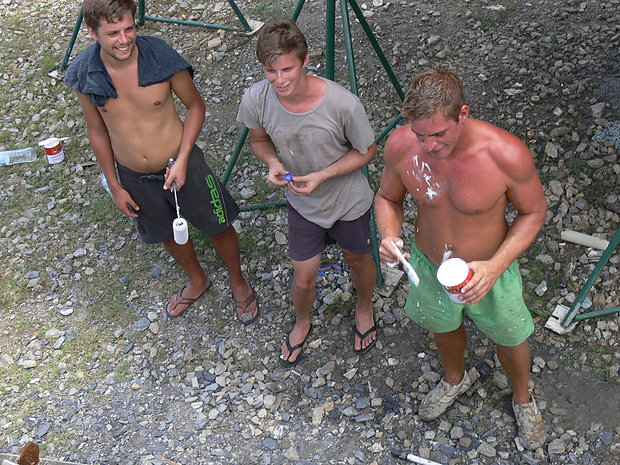 Before too long, crew trundled in in the form of Oscar W and Jonas O, whose professional training in the nautical black arts quickly earned them the title "the dream team", and charming Christine H, preferred form of address "her royalty", since she likes to claim she is in fact a wayward Danish Princess. My local friend Kemi kindly took us on an excursion to a local waterfall, a great excuse to get the machete out. Not that the practically wheelchair accessible trail leading up the river would have required it.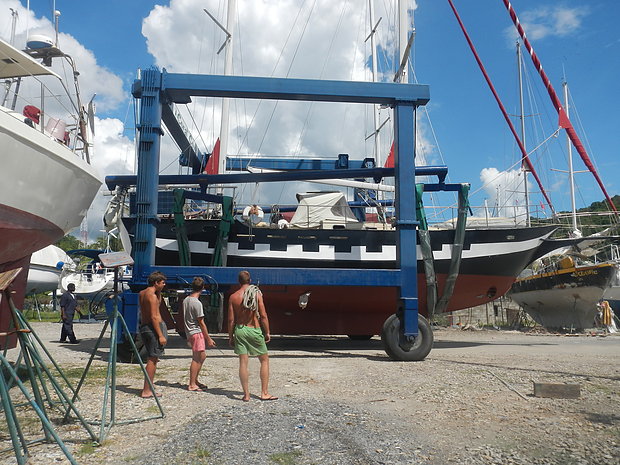 Following the application of a lovely port-hole styling and plenty of fiddling, we launched boaty around my birthday. Annoyingly, the overhauled injector was playing up, and we had to redock at the nearest pontoon with the help of a 25 hp fishing vessel. Drifting down Coral Cove marina in swampy Chaguaramas without an engine and at the mercy of an undersized outboard is most certainly the single scariest moment of boating I've done. The obligatory docking lagers quickly dissolved the panic-induced adrenaline. I don't really believe nor do I particularly enjoy birthdays, christmases, new years, nor any other sort of annual must-dos, however, this gave me the privilege of dictating that weekend's party protocol.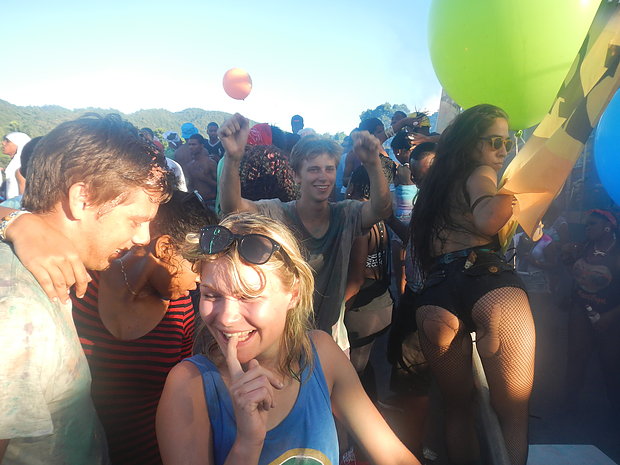 I elected to go to a J'ouvert event called China Town, which is really a Trinidadian pre-carneval party commencing at 0300 at night. One of the objectives at this event is smearing oneself and anyone else with paint. I've lately seen the European events industry picking up on this as a fantastic excuse for saucy facebook pics. The other objective is wining, the main local dance. In difference to the dreaded Latin-American Salsa, this is a rather straightforward dance where the female, leading party reverses her backside into the male's pelvic area and girates and bounces around. The male part appears to be to graciously accept the dance. I am pleased to report that the crew did well.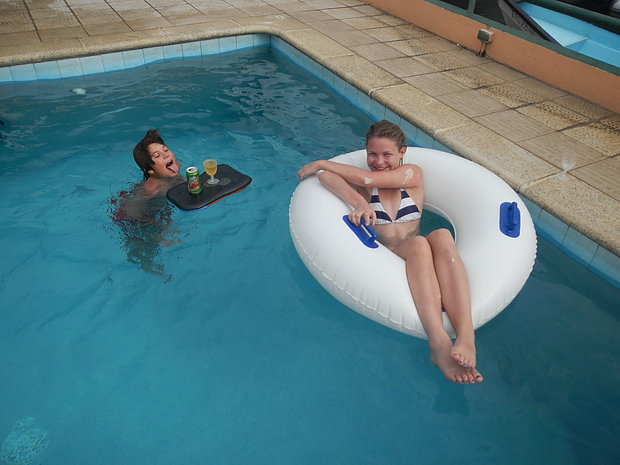 Once the injector decided to cooperate, time to move on it was. I had also purchased a cheap inflatable christened FREE WILLY by Christine, and swapped MINIME for a large Carib dinghy generally known as BIG WILLY with my Frenchie friend Jean-Marc. Our practically Trinidadian American expat fisherman and party buddy Travis gave us some fishing tackle (thanks!) and we set off for a quick overnighter towards the Republic of Grenada north-by-northwest of Tobago. Oscar and Jonas proved to be more capable sailors than myself, which, while being no mean feat, made for a comfortable, some might even say lazy journey for me.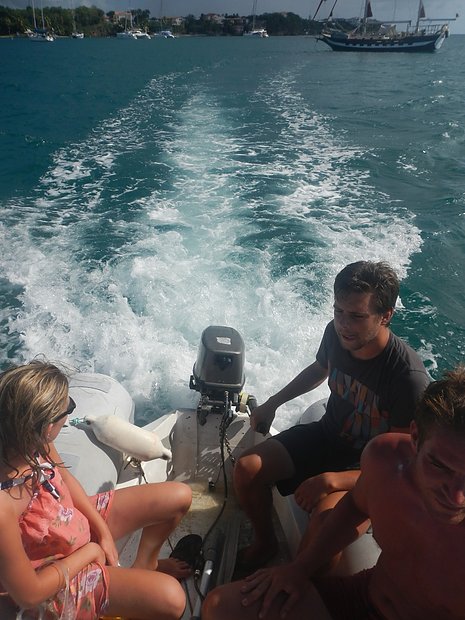 We did a bit of good old-fashioned tourism in Grenada, visiting the Fort of the capital Fort George by sheer coincidence on the 30th commemoration of the assassination of leftist president Maurice Bishop by right wing coupists (does that word exist? it does now). This Cuban supported progressive experiment thus came to an end, culminating in the 1983 US invasion under ex-cowboy actor and then-president Reagon. Amusingly enough, Hunter S Thompson covered the coup, as Christine discovered in her Thompson biography.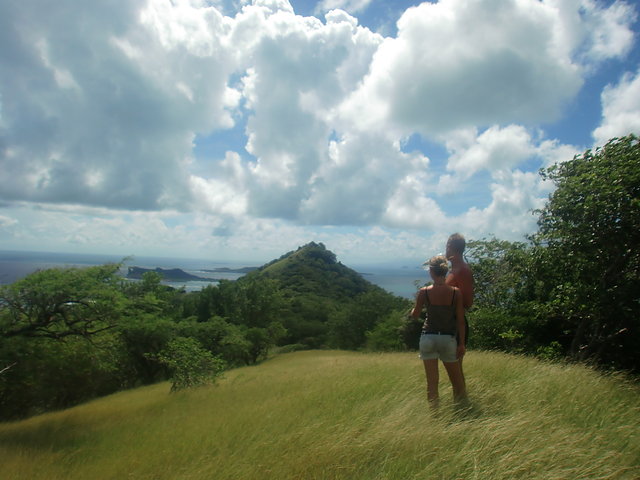 We relocated to Carriacou just north of Grenada. Our anchor winch imploded upon arrival; a quick inspection showed that we were just lacking a few bearings, which we ordered from St Maarten. Carriacou is a lovely-sized island with 10k very gently-spoken inhabitants.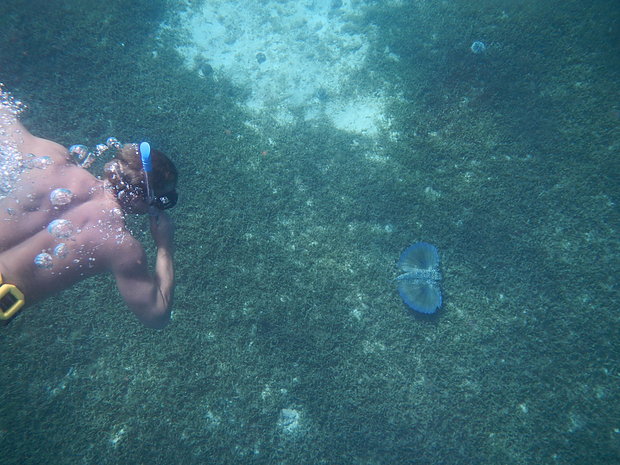 They say you can get "good-stuck" or "bad-stuck" with the everlasting boating problems, and we chose the former, snorkelling lots..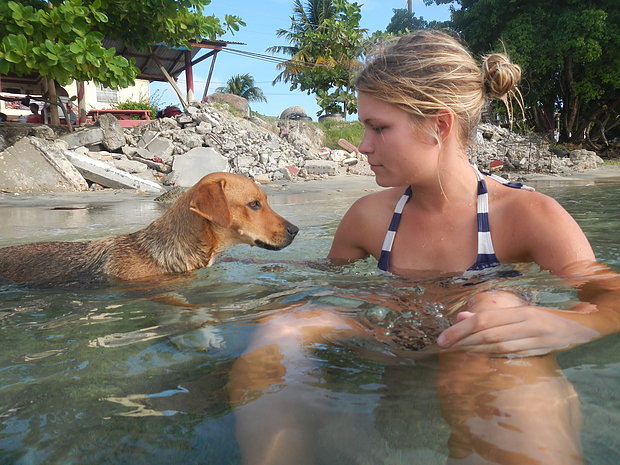 .. befriending both locals and dogs..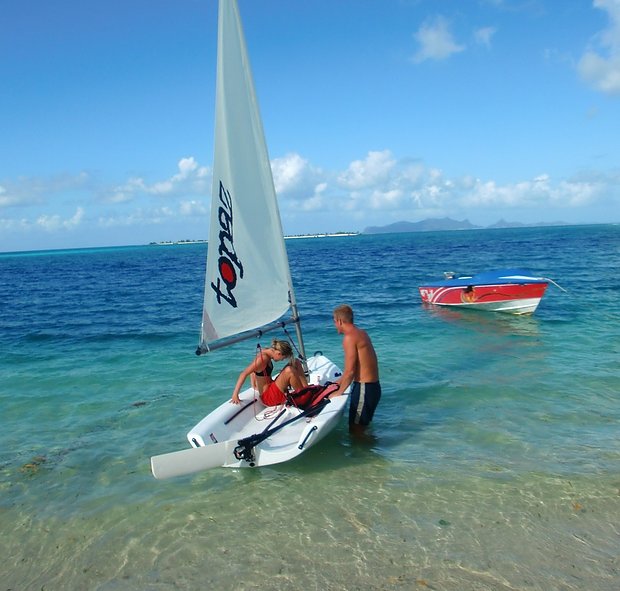 .. on sundays, we sail at "paradise beach" – which sort of deserves its name..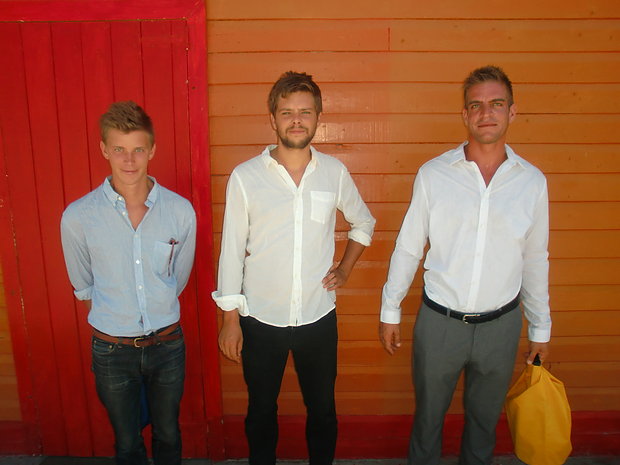 .. went to a Pentecostal church service, got a fire, brimstone, and perfection sermon in.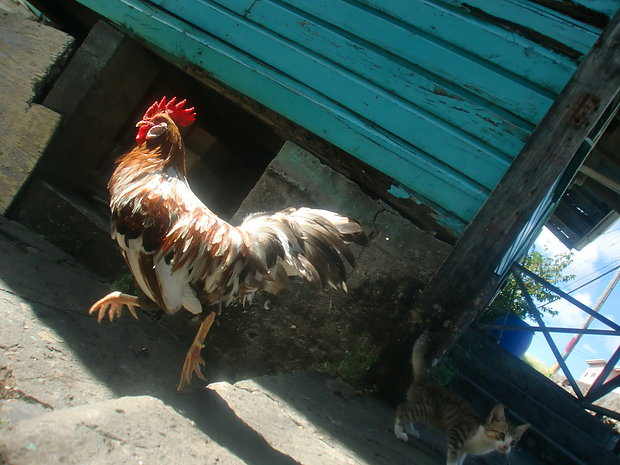 We should be back on the road in the next couple of days 🙂