"Indem wir leidenschaftlich in etwas glauben, das noch nicht existiert, schaffen wir es. Das nicht vorhandene ist, was auch immer wir nicht genug gewünscht haben. (By believing passionately in something that still does not exist, we create it. The nonexistent is whatever we have not sufficiently desired.)"  – 
Franz Kafka
The Carnival was hard work, and we were all thoroughly hungover. However, there was plenty of cultural anthropology to be done. We befriended the local boat taxistas, who took us for rides around town. A seemingly endless round of barbecues ensued in the company of local couchsurfers Viny and Alice, we did beef and fish, round and round, while I was trying to find a mechanic who would touch my diesel injector pump.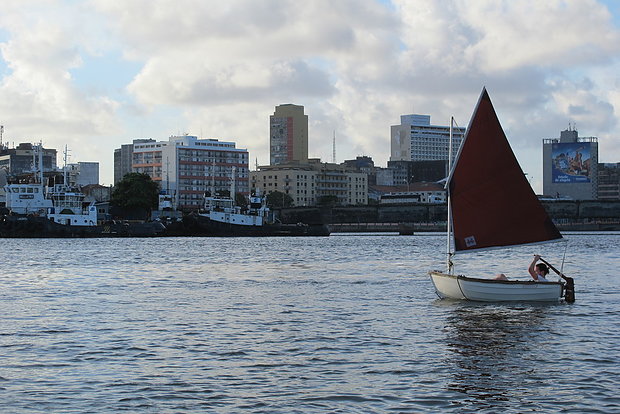 Our stay at Pernambuco Iate Clube on the main breakwater was a pleasant affair. We sailed the harbour extensively, and gymmed it up in neighbouring Brasilia Teimosa, a former favela on sticks or Palafita, nowadays a lovely, down to earth community overshadowed by the nearby malls and high-rise predios. For some reason, rich locals love living vertically. Brazil is changing, and not necessarily entirely for the best.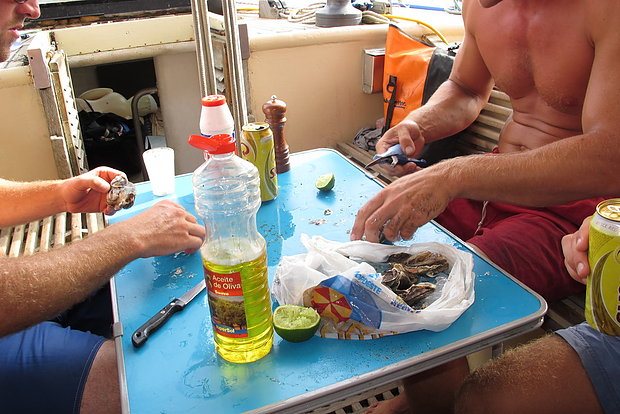 We had to abort our attempt to collect oysters in Recife's filthy river due to health and safety concerns, perhaps a good thing; we ended up purchasing some on the beach. We got hold of the cheapest blender I could find, and started an enormous caipifruta orgy with all the tropical fruit we could muster at the municipal market. The blender expired following the introduction of carrot and onion, which we had added in an attempt to produce an Andalucian-styled Gazpacho. I got a warranty replacement in the scope of their generous 48-hour guarantee the next day.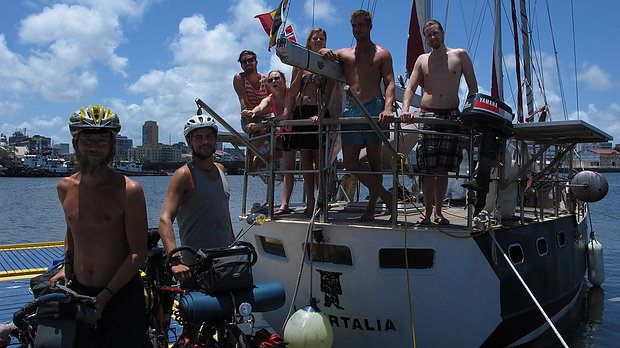 All of these festivities were really a big series of goodbye parties for Transat and Cernival veterans Jo and Arne, who left to continue their crazy bicycle mission. Sad as it may have been, living conditions improved considerably, since Swedish Niklas had joined around this time, meaning we had a bit of a crowd on board at all times.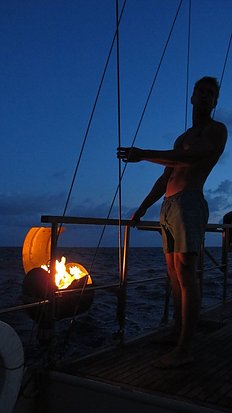 Eventually time to move on it was, and we set off on a swift overnighter to nearby Joao Pessoa. Conditions were superb and what I had become accustomed to for the tropics: Steady, mild winds and very little swell. We barbecued my Frenchie friend's filleted fish under way, and arrived in good form the next day.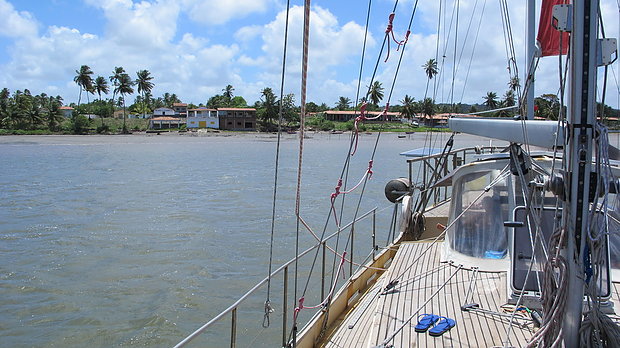 I elected to anchor near Cabedelo behind Ilha Restinga in front of a village called Fort Velho, a village whose inhabitants received us with classical Marsian stares. I later learned that a yacht got robbed and boarded there just last year. I attribute our immunity to this to boaty's slightly less than shipshape looks and the presence of several males on board, as well as our friendly interaction with the locals.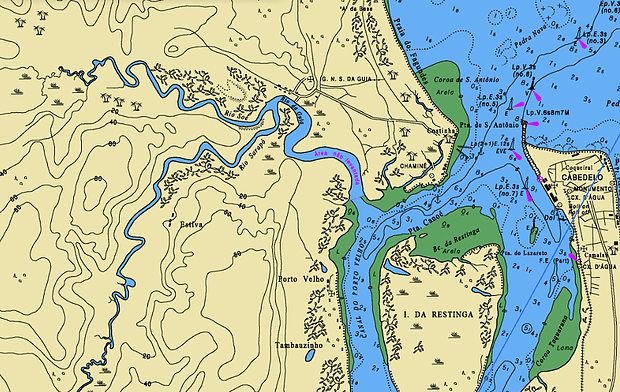 Dingy #2, Wet Dream, was packed to the brim for our pleasing, lengthy expedition of the mangroves up Paraiba river's tributaries, drifting all the way up Rio Guia or Sarapo on a rising tide. I felt like Huckleberry Finn on this occasion, fantasising about my retirement cruising pretty rivers. We never saw any alligators or sea cows, and just about made it back to the ranch on the last fumes of petrol.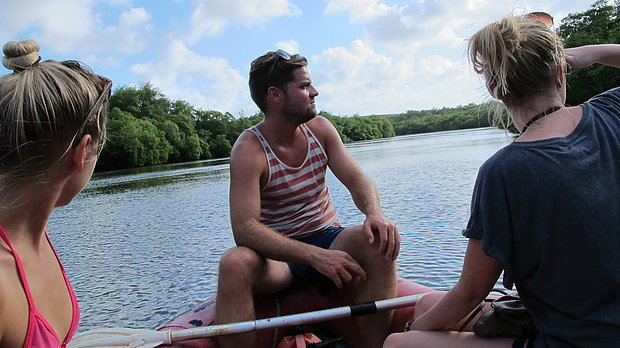 We spent another week anchored off Philippe the Frenchie's marina at Jacare, a suburb of Joao Pessoa, and are now getting ready to move on to Natal in Rio Grande do Norte for a crew change.